(click for details)

Outdoor Boarding

@ $220/month

.



"Caring for your equine friends."




Our horse stable is close to town to save you gas and time.


Located ONLY 2 MILES from Green Bay!


Call

920.497.0925

or

email us

.
Indoor boarding includes:


10' x 12' stalls which are fully rubber matted over clay base (no hard concrete!)


Fully wooded sides to stalls, which is a natural element for the horse (no concrete or metals!)


Open view stalls along top half, allowing air circulation and horses to see their neighbors.


Stalls cleaned with fresh pine bedding added EVERY DAY of the year, keeping stalls fresh.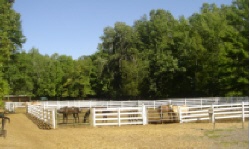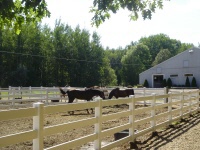 Total barn is FULLY INSULATED and above freezing temperatures during winter months.


Quality feed including alfalfa/grass hay mix and Patriot grain w/ ADM Nutrition.


Horses are FED 3 TIMES per day. (Most stables feed only two times per day)


Supplements given with feed daily upon request (when supplied by horse owner).


Each stall has an individual bucket with faucet near for easy watering.


Each paddock is equipped with its own water tub.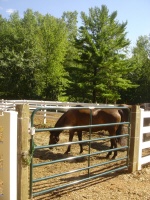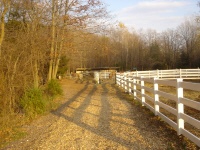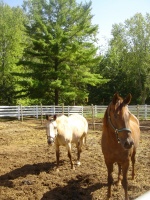 FULLY INSULATED 50x125 indoor riding arena making riding comfortable in the winter months.


75x180 outdoor riding arena with a scenic wooded backdrop.


The outdoor arena is lighted for riding later in the evening.


Tilled outdoor arena footing and washed sand indoor arena footing which stays loose.


Small scenic wooded trail with flowing creek to walk or ride your horse.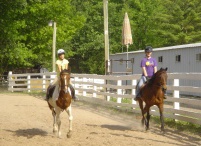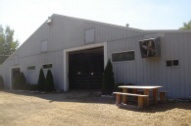 Turn-out daily to our group paddocks allowing the horses to co-exist peacefully.


Turn-out for 6-8 hours per day, EVERY DAY of the year, weather permitting.


Large tack lockers (6' tall x 2 1/2' x 3) with 2 saddle racks, 2 bridle hooks and shelf.


Wash stall with hot and cold water to bathe your horse.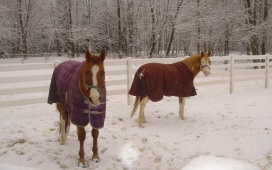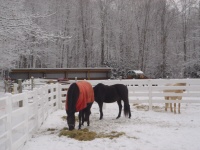 Wash area with sink, washer and drying rack for washing horse items.


Lounge area with seating, table, TV/VCR, refrigerator and microwave and toys for the kids.


Nicely decorated restroom, heated in winter and air conditioning in summer.


Stable hours are 10-9pm daily.


Use any veterinarian and farrier of your choice!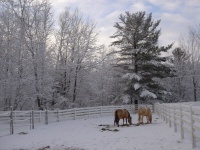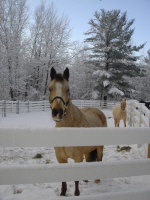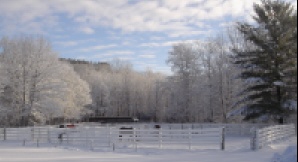 For more pictures of the stable, visit our Gallery Page!
Over time we have improved upon our facility and intend to continue.
It is our goal to make Thornberry Stables an enjoyable place to ride your horse!
_________________________________
To board a horse or to set up an appointment for a personal tour,
please email the owners.
If your planning a trip to Door County, WI
visit the premium website for vacation information.
Door County lodging
Door County resorts
Door County events