"Caring for your equine friends."
Our horse stable is close to town to save you gas and time.
Located ONLY 2 MILES from Green Bay!
Call 920.497.0925 or email us.
__Gift Certificates available!__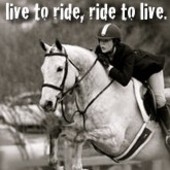 Note: We offer riding within instructed lessons, no trail riding.


Want to ride, but do not own a horse? We have horses for you!
You do not need to own a horse to take riding lessons! We have plenty of horses available for you to ride. And all the tack and gear that you will need is included! There is no minimum amount of lessons to take, either. Schedule lessons at your discretion and within your budget and needs.

We accommodate intermediate, advanced and group riders. Take lessons privately, with your friends or family to have fun, brush up on skills or sharpen them for the shows. Enjoy lessons in flatwork, equitation, jumping, dressage and western. We also have instructors available for natural horsemanship and saddleseat riding upon request.

If you would like to lease a horse we have a selection of trained stable horses available. After qualification through lessons, you may lease a horse on a monthly basis and ride it on your own without supervision. Leasing is a good introduction to learning the responsibilities of horse ownership.

Lessons are not just for riding! Take a lesson to gain knowledge of horses in any way you need by verbal explanations, visuals and demonstrations. Learn in detail about things like horse care, anatomy, health, tack, horsemanship, etc. Gaining perspective on all angles of horse information is invaluable to the complete rider.
---
Want to learn how to ride a horse?
We cater to beginners
!
If you would love to learn how to ride a horse, but are not sure that you can, look no further...with the help of an instructor and a trained horse, we will get you on your way!
Beginner's lessons include
all the basics of riding a horse in a safe manner, including knowledge of horse behavior and basic horsemanship on a calm lesson horse with undivided attention in private lessons.
---
Want your child to learn how to ride? We cater to children!

The instructors start children with ground lessons and introduce riding gradually. All safety precautions are taken to ensure your child is off to the right start! If your child is too young for lessons (under 5) they may visit the horses instead.

Children's lessons include the basics of horse care, gear and tack and instruction and guidance on how to lead, walk and trot a horse safely. Once they master those skills, they may graduate onto cantering and even showing if they like!

Riding horses can be very calming and rewarding. Horses are a great way to introduce bonding into a young child's life. Riders learn care, respect and trust around horses. This also assists them in learning interaction and builds their confidence and self esteem.

Interaction with horses also helps a child or student learn responsibility and teaches them how their actions affect a relationship with a horse. They learn that positive actions build kinship and wins over a horse's trust. A very positive and rewarding experience for you and your child!

Lessons can either be pre-scheduled or taken as soon as availability will allow. The instructors are ready to assist you and customize a package to suit your needs and budget! To inquire about lessons and view information on instructors, visit the lessons page.
---
Own a horse and need a place to ride? You can ride it here!
If you have your own horse at home and would like to ride it at our facility, you may do so by trailering it in for the day (day fee applies). Ride your horse in our indoor or outdoor arena, have it trained or take riding lessons with an instructor to learn something new or brush up on your skills.

If you have your own horse and need instruction within lessons,


visit the lessons page.

If you need training for your horse, visit the training page.
---
~ Horses are a great tool for personal development & achievement ~
If you are interested in riding our horses, contact us soon and
we can get you on your way to an exciting adventure!
---
If you are contemplating some trail riding but never have done so before,
we suggest you to read the following article...
Which came first, the trail ride or the lesson?
The lesson! To properly ride a horse on trails, one must be qualified to ride in lessons. Why? Because it is important to fully know what to do in case a horse gets spooked on a trail. Even the most experienced riders and fully trained horses can run into problems when something unusual pops up during a trail ride.
For example, your riding along and a deer or other wild animal runs into your path or your horse suddenly gets stung by a bee, or it starts to thunder and downpour in the middle of your trip. How do you think a horse would react? Even a trained horse may not react kindly to these conditions. Many things can happen during a ride that is out of your control.
Trail riding ultimately is for experienced riders or may be safely done within a "guided" environment. This is where tour guides would take you or your group out on trained trail horses for the day. But even if you are guided, and the horses are trained, you are still not 100% free from potential trail hazards or dangerous situations.
When taking
lessons
, you and your horse are in a "controlled" environment where there is fencing around your riding area. This way, if your horse spooks, you can learn how to control the horse more safely within the fence. Understand, trails have
no
boundaries and
no
fence. A horse can run out on you and may not stop, and unless you are prepared and know how to stop it, you are taking a risk of getting hurt.
So, it is highly recommended that you take lessons
FIRST
before you contemplate any trail riding. When you have a better understanding of horse behavior and develop the skills necessary, you then may progress to trails. Practice on small trails first to de-sensitize your horse to elements that are inherent to trails (like sounds, movements) because horses have a tendancy to spook over unfamiliar things.
Then, when your are ready to venture to the big trails, head to a place that specializes in trail riding and has groomed trails (where the brush is cleared and has a clear marked path). After taking our advice, you will thank us and your horse will thank
you
!!
This information is provided to help explain horse behavior and make you aware of some things that you may not have thought of. It is, by no means to scare anyone; it is merely for education on the unpredictable nature of horses. Having knowledge on horse behavior is a necessity when participating in equine activities.
H a p p y r i d i n g !
---
Disclaimer:
Thornberry is all about fun with horses, however, we want to warn you of the possibility of dangers when riding a horse, particularly young children who have not developed strong motor skills. All horses, whether trained or not, are unpredictable and can be dangerous.

They are not machines and do not always behave how we would like them to. We feel it is a stable's responsibility to inform you of the possibility of risks during activities with horses. Our goal is to bring people and horses together as safely as possible, therefore we endorse that learning and gaining knowledge about every aspect of horses should be a major portion of the horse experience.